Your Construction Partner
We work with Clients in an open and co-operative manner, and use our experience and expertise to order to deliver high quality and value to all of our Clients.  We complete projects ranging in value from €20,000 to €30,000,000 and our Client focused approach is consistent on every one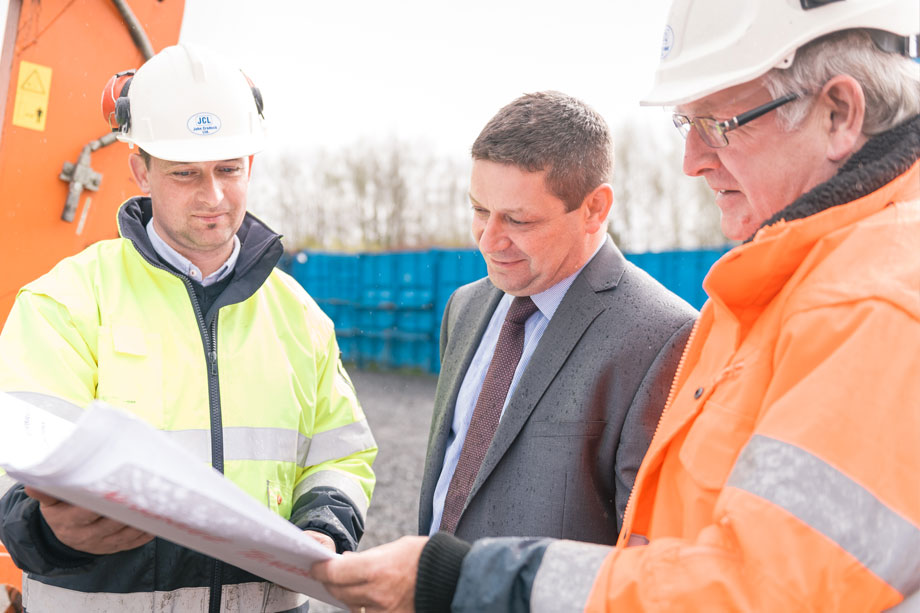 Partnership
The concept of partnering with our Clients is central to our ethos. We have always taken a project focused, co-operative approach to all aspects of our construction projects, believing that putting the project first gives the best outcomes to all stakeholders.
We work extremely closely with our Clients, and their Engineers, Quantity Surveyors, Project Managers, seeking to develop a clear understanding of their requirements and expectations and tailoring our approach in a best fit and best practice approach
Leading the liaison with key stakeholders is also a key part of our partnering approach – we actively engage with all parties, from statutory bodies to local residents, taking all views on board and involving stakeholders in the entire process from pre-commencement to handover
Flexibility
Putting the Client and the project first at all times has led to JCL becoming a hugely flexible contractor. Even on large scale projects, we pride ourselves on a flexible approach, adapting and changing programme and methodologies to suit site specific requirements, changing environments and changes in Client requirements. As this flexible approach is so ingrained within the company we can adapt and change with the minimum of impact on the project and the programme
Reliable & Responsible
We are incredibly proud to be reliable and responsible contractors. Our management team reinforce our responsibilities throughout all levels of the organisation, with regard to
We pride ourselves on delivering on commitments and exceeding Client expectations.
Accreditations
John Cradock Limited are proud to be members of the following organisations:
Civil Engineering Contractors Association Ireland  (CECA) - https://cif.ie/associations/civil-engineering-contractors-association/
Construction Industry Federation Ireland (CIF) - https://cif.ie/
Construction Industry Register Ireland  (CIRI) -  https://www.ciri.ie/
Engineers Ireland (Corpoarte Partner) - https://www.engineersireland.ie/
Institution of Occupational Safety and Health (IOSH) - https://iosh.com/membership/member-benefits/our-membership-network/our-b...